Live Science:  "Collapse of the West Antarctic ice sheet is unavoidable."
Views expressed in this science and technology update are those of the reporters and correspondents.
Accessed on 25 October 2023, 1407 UTC.
Content provided by email subscription to "Live Science."
Please click link or scroll down to read your selections.  Thanks for joining us today.
(Paul Souders via Getty Images)
British Antarctic Survey researchers have found that the rate at which ice is melting and contributing to sea level rise will accelerate in the next century, regardless of actions to limit greenhouse gas emissions.
(Shutterstock)
A comparison of the genomes of a Neanderthal who lived 120,000 years ago in Siberia with those from modern humans in sub-Saharan Africa has revealed insight into the migratory and interbreeding history of both species.
(Jason Edwards via Getty Images)
Satellite data have revealed an ancient landscape that may have escaped erosion and been preserved beneath the East Antarctic ice sheet since the continent froze over 34 million years ago.
(National Geographic/Ryan Valasek)
A new National Geographic "Explorer" episode follows an expedition to Saunders Island and the first documented ascent of Mount Michael, a volcano hosting the world's eighth lava lake.
Full Story: Live Science (10/24)
SPECIAL OFFER FROM 1440 DAILY DIGEST
Sponsored Content from 1440 Daily Digest
Just the Facts, Ma'am"I stopped watching the news, so sick of the bias. Was searching for an alternative that would just tell me WHAT happened, with NO editorializing. I found it. It's called 1440. It assumes you are smart enough to form your own opinions." Subscribe for free.
(PaulFleet via Getty Images)
A research plane that flew through Earth's stratosphere identified more than 20 elements that are linked to the aerospace industry. Experts predict that the problem could become much worse in the future.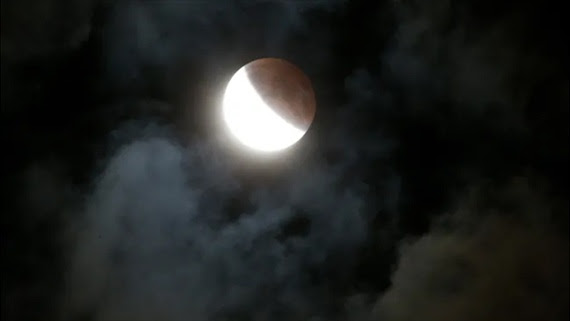 (Jeremy Hogan via Getty Images)
October's full 'Hunter's Moon' will drift into Earth's shadow for a partial eclipse on Oct. 28.
How much energy do fast radio bursts (FRBs) emit?
Future US LLC ©
Full 7th Floor, 130 West 42nd Street, New York, NY, 10036
| | |
| --- | --- |
| | |